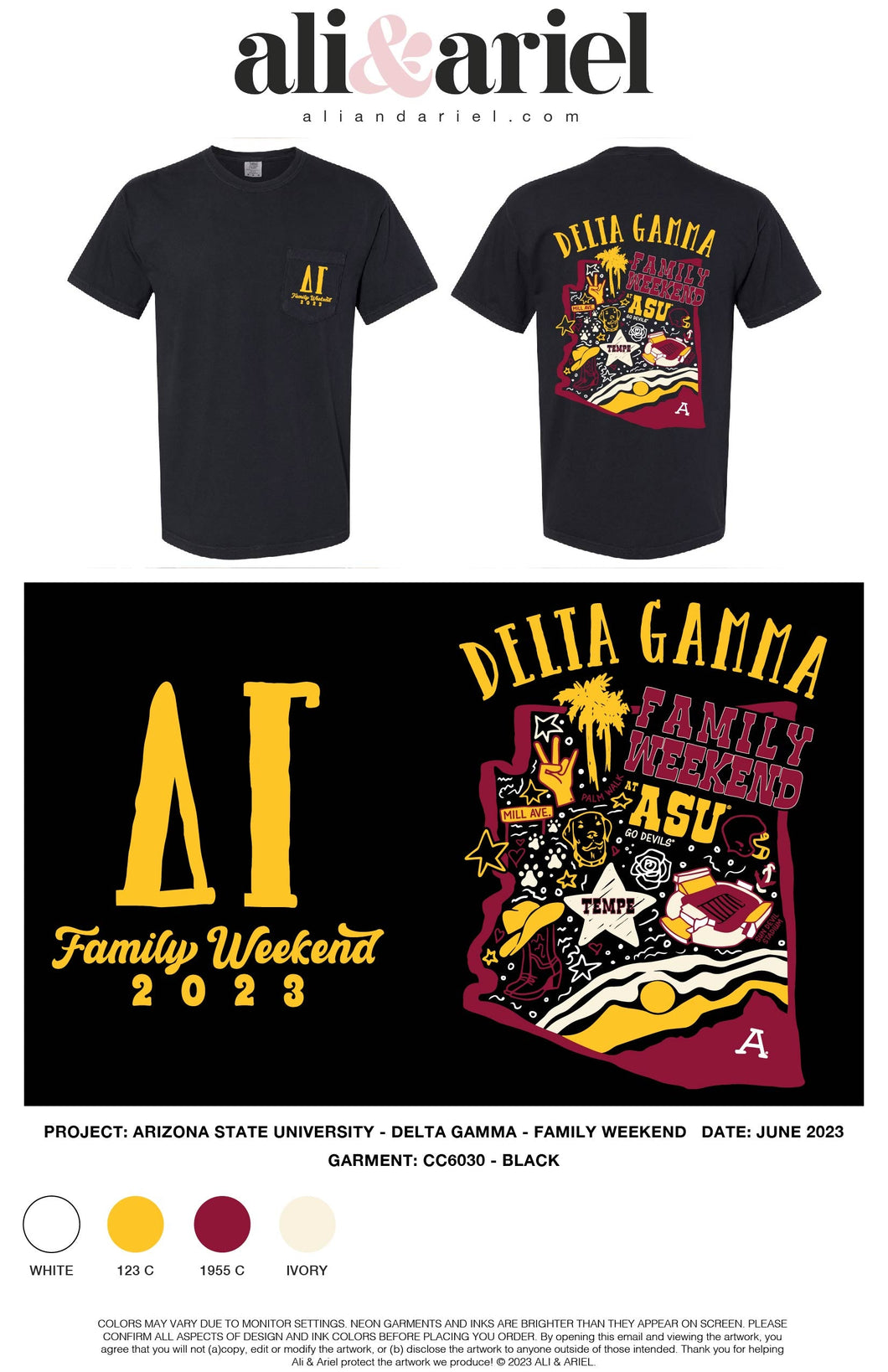 REORDER - ASU Delta Gamma Family Weekend 2023
37 sold of 60
ONLINE STORE CLOSES TUESDAY, 9/26 at 10am MST
Calculating time remaining
Regular price $28.76 Sale
This is a reorder. All items purchased on this link will be ready after Family Weekend 2023. Thank you!
Comfort Colors Unisex Pocket Tee, Black (view here)
No items will be shipped to individual home addresses. All items will be distributed by ASU Delta Gamma at Family Weekend, c/o Elise Jones.