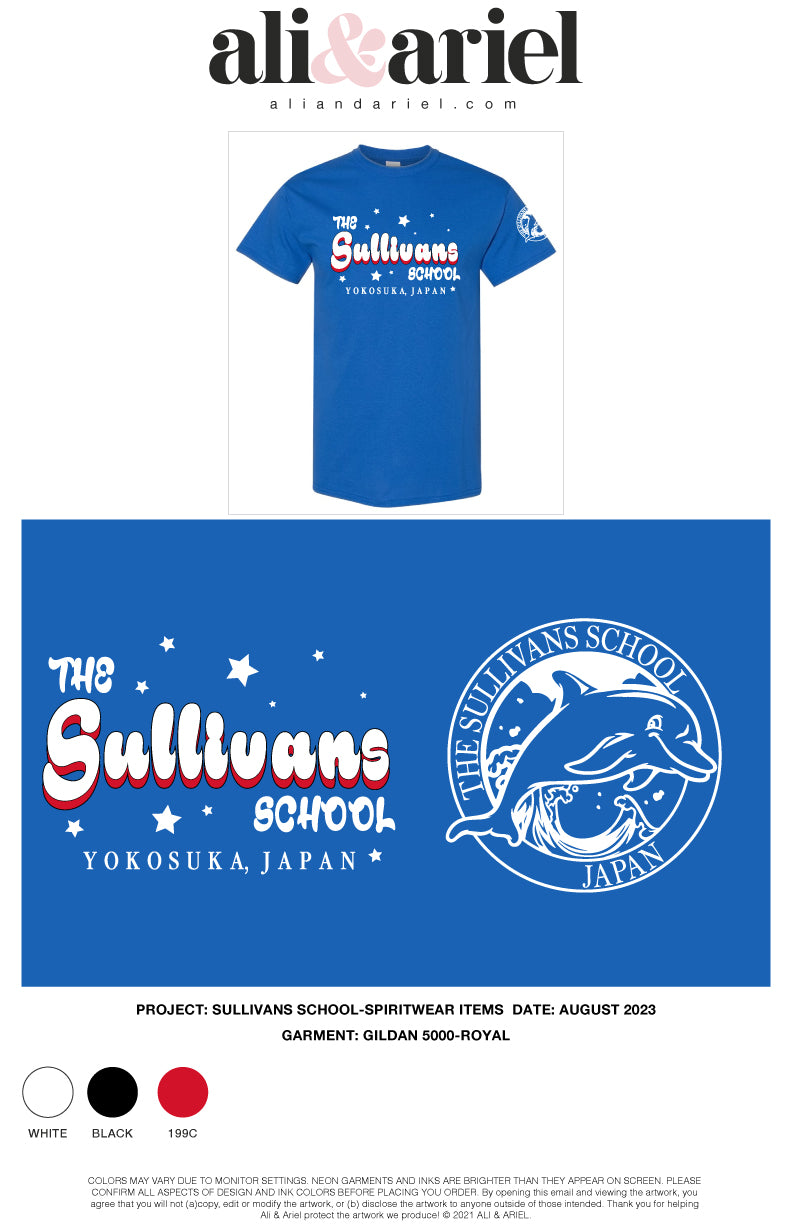 SOLID BLUE TEES - The Sullivans School Fall 2023
177 sold of 200
STORE CLOSES SUNDAY, 17 SEPTEMBER AT 11PM JST
Calculating time remaining
Regular price $14.35 Sale
SOLID BLUE TEES:

PSCD: ALL CLASSES
Sure Start: Ms. Broussard
Kindergarten: Ms. Kelso, Ms Showalter
1st Grade: Mr. Kita, Ms. Harts, Ms. Wright
3rd Grade: ALL CLASSES
Unisex tees in Youth and Adult sizes, available in Royal Blue
Shipping included in price. All items will be shipped to The Sullivans School c/o Stefanie Arthur. No items will be shipped to individual home addresses.