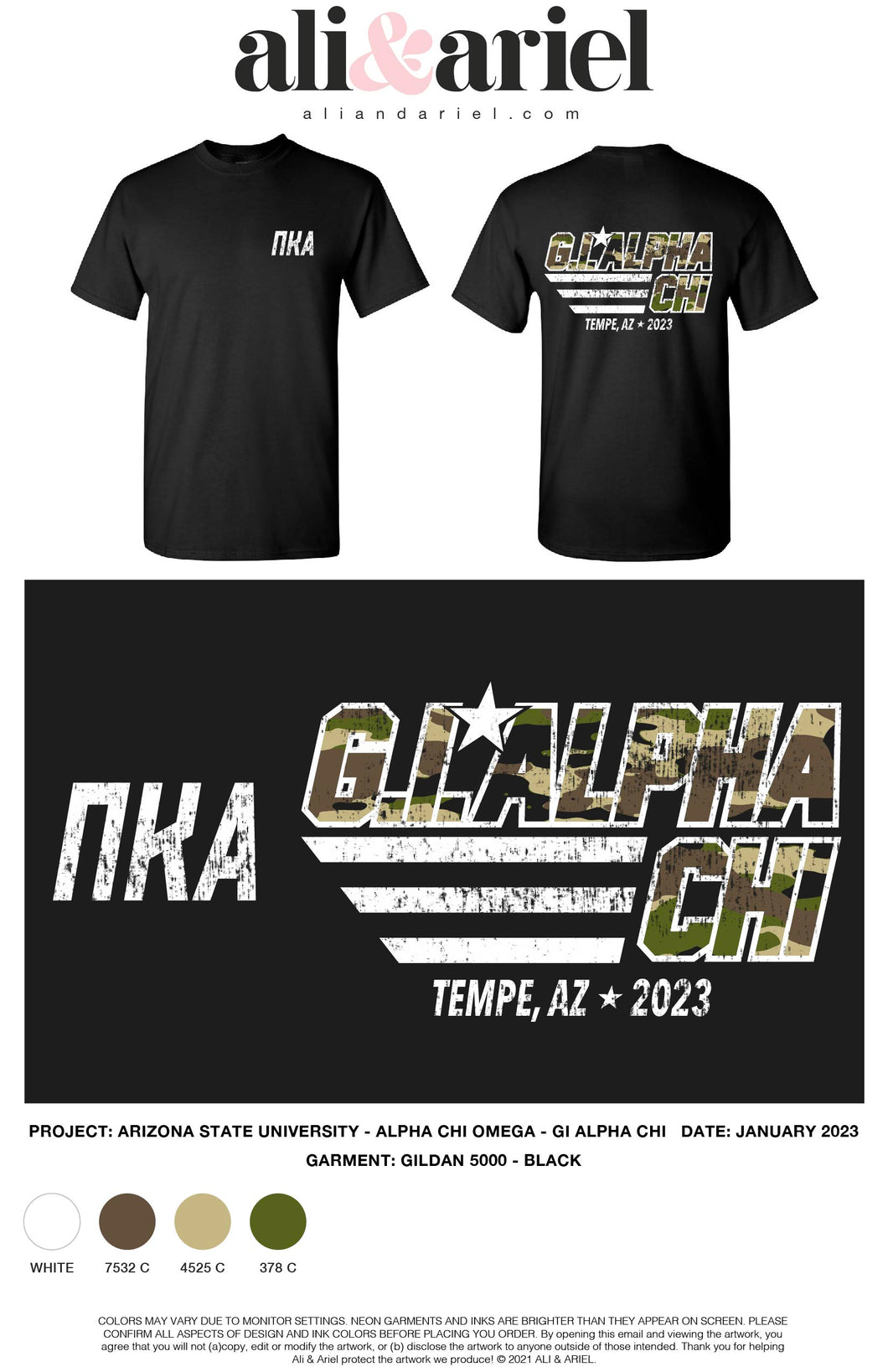 ASU AXO GI Alpha Chi 2023 - Pi Kappa Alpha
24 sold of 24
ONLINE STORE CLOSES FRIDAY, 3/10 AT 10AM MST
Calculating time remaining
Regular price $23.03 Sale
Gildan Unisex Tee, Black (view here)
Get your org on the tee: Reach 24 pieces to have your org printed on the tee. Orgs under 24 pieces will receive Alpha Chi Omega on the front.
$4 Donation for A New Leaf included in price per tee.
No items will be shipped to individual home addresses. All items will be picked up/distributed by ASU Alpha Chi Omega, c/o Cara Eubank.