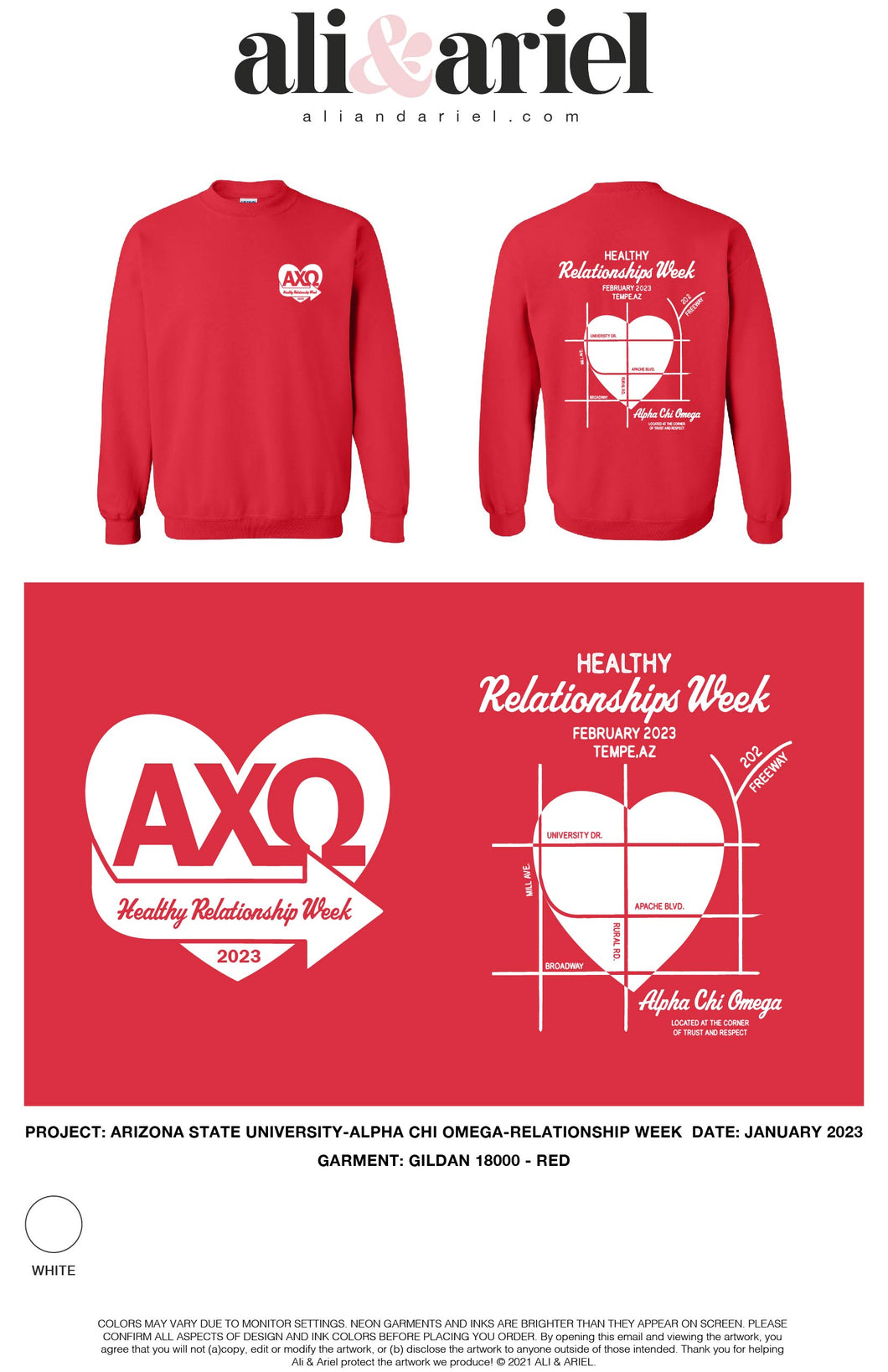 ASU AXO Healthy Relationships Week - Red Crewnecks
24 sold of 60
ONLINE STORE CLOSES FRIDAY, 2/17 AT 10AM MST
Calculating time remaining
Regular price $30.21 Sale
Gildan Unisex Crewneck, Red (view here)
NOTE: Sweatshirts will not have custom organizations printed on them. Select your organization for distribution once your order is ready for pickup (items will be ready the week of 2/27/23).
$3 Donation for A New Leaf included in price per sweatshirt.
No items will be shipped to individual home addresses. All items will be picked up/distributed by ASU Alpha Chi Omega, c/o Emily Garavuso.